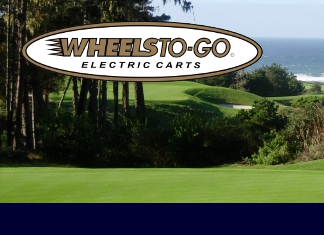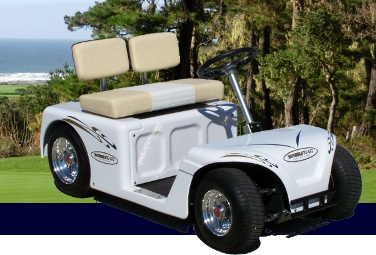 Warranty
WHEELSTO-GO LIMITED WARRANTY

Precise Marketing Int'l. warrants to the original retail purchaser for those periods set forth below that all new products shall be free from failure caused by defects in material and workmanship when used under normal conditions in a normal manner. The obligation of the company under this warranty consists only of repairing or replacing, at the company's option, without charge to the purchaser, any part which is proven to be defective in material or factory workmanship.
The company reserves the right to require the return of defective material to verify the claim.
All costs, such as transportation and loss of use, associated with the replacement of defective parts and components are not covered under this warranty.
TERM OF WARRANTY
WheelsTo-Go carts are warranted for a period of twelve (12) months from date of purchase by original user. If used commercially, the warranty is ninety (90) days from date of purchase by the original purchaser.
Repair parts are warranted for a period of ninety (90) days from date of purchase.
Replacement parts used in warranty repairs are warranted for a period of ninety (90) days or the balance of the warranty period, whichever is longer.
Frame construction is warranted for the life of the product.
ITEMS NOT COVERED BY THE WARRANTY
Tires and batteries are not covered by this warranty. These items are covered by their respective manufacturers.
CONDITIONS WHICH WILL VOID THE WARRANTY
This warranty will be void if damage is due to unauthorized modifications or alterations, improper use, improper maintenance, accident or improper storage.
DISCLAIMER
THIS WARRANTY IS MADE IN LIEU OF ALL OTHER WARRANTIES, IMPLIED OR EXPRESS, INCLUDING ANY WARRANTY OF MERCHANTABILITY OF FITNESS FOR A PARTICULAR PURPOSE. WHEELSTO-GO. FURTHER DISCLAIMS LIABILITY FOR INCIDENTAL OR CONSEQUENTIAL DAMAGES TO INCLUDE BUT NOT LIMITED TO, PERSONAL INJURY OR PROPERTY DAMAGE, ARISING FROM ANY DEFECT IN THE PRODUCT.
Some states do not permit limitations on how long an implied warranty lasts or the exclusion or limitation of incidental or consequential damages, so the above limitations may not apply to you.
This warranty gives you specific legal rights, and you may, also have other rights which vary from state to state.
No dealer has any authority to make any representations or modifications on behalf of the company, or to modify in any way the terms or limitations of the warranty.
Contact WheelsTo-Go for More Information.
WheelsTo-Go © 2013. All Rights Reserved.